XLNC Residences Welcomes Meijer to the Neighborhood
Posted by XLNC Residences on 2 July 2015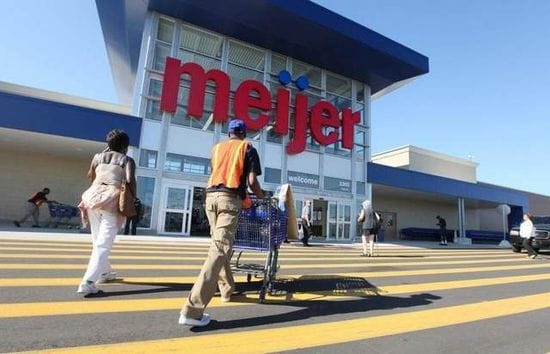 XLNC Residences Welcomes the Second Location of Meijer in Detroit
XLNC Residences is pleased to have a second Meijer grocery store in Detroit!
Meijer Inc. opened its second location in Detroit on June 11th with a welcome by Meijer Inc. president J.K. Symancyk, and an official ribbon cutting ceremony later that day. The grocery store, which began construction last year over the former Redford High School site, is finally complete! It is located at Grand River Avenue and McNichols Road, and is nearly 200,000 square feet. The other Miejer in Detroit is located less than 10 miles away at 8 Mile Road and Woodward Avenue.

Meijer offers more than 600 types of fresh produce, as well as a bakery section, a full-service meat counter, a drive-thru pharmacy, walk-in health screenings, immunizations, and specially trained diabetes-care pharmacists. "We're very excited to offer a one-stop shopping experience", says Doug Meijer, Meijer Co-Chairman. This Meijer location is the newest of the 11 new stores that Meijer has opened throughout 2015 in the Midwest. The first Meijer in Detroit opened its doors almost 2 years ago.
Not only does the new Meijer create opportunity for over 300 jobs, it is a short distance from our XLNC residences at Colonial Manor and Presidential Plaza, making grocery shopping an easier commute for those living in the area. It is located at Grand River Avenue and McNichols Road, easily accessible by driving or public transportation, and only a twenty minute walk from both Colonial Manor and Presidential Plaza.
For more details about the new Meijer location in Detroit, click here!
At XLNC Residences, we are dedicated to providing a better standard of living to our tenants than other apartment buildings in the area. Check out our Detroit apartment buildings to learn about vacancies and rent an apartment that suits you. For more information about our application process, contact us today!
Author:XLNC Residences